The High School Music Service Story
High School Music Service was established in San Antonio, Texas by Lloyd Reitz in 1946. It began as a retail music store specializing in band instruments, accessories, and repairs with a focus on school music programs in the San Antonio area, the Hill Country, and South Texas down to the Rio Grande Valley. Don Watkins took the helm in 1980, followed by his son Greg in 1997 who runs it to this day. Our focus at High School Music has always been putting the customer and their needs first. Whether you are a first time band parent or a band director, a seasoned pro or just starting out, we believe in providing the very best experience to everyone that trusts us with their business.
We Carry The Top Brands In The Industry
Band and Orchestra
Whether you are looking for a piccolo or a marimba, let us be your one stop shop for brass, woodwind, percussion and orchestra instruments. From students to professionals, we have something for every musician. Stop by either of our two locations today to take home the instrument you've been dreaming of! Can't find what you're looking for in the store? Special orders are never a problem! And with our wide selection of brands like Yamaha®, Bach®, Buffet™, Selmer®, Schilke™, Gemeinhardt®, Getzen™, Jupiter®, Majestic® and so many more, there's no reason to look anywhere other than High School Music.
Just need accessories? We stock a wide selection of the following:
Mouthpieces
Ligatures
Reeds
Swabs
Oils
Care Kits
Brushes and Snakes
Method Books
Bows
Rosin
Strings
And Much More!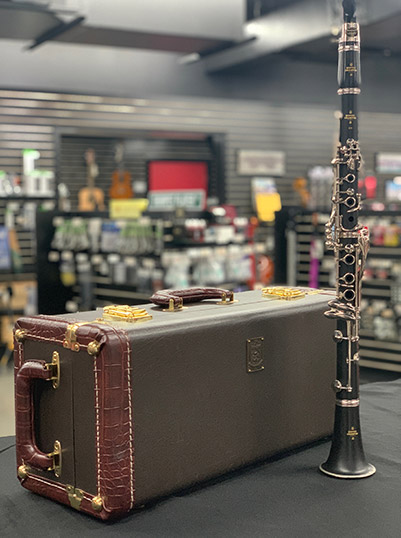 Drums, Guitars and More...
Looking for your next drum set, guitar or amplifier? Here at High School Music, we offer more than just band and orchestra instruments. Shop us today for a wide selection of steel-string, classical and electric guitars, basses, drum sets, cymbals, hardware, hand percussion, amplifiers, speakers, mixers, strings, cables, picks and just about anything else you might need on stage.